Happy Friday! This week has gone so quickly! My days have been filled with lots of baking and playoff baseball. Those are some pretty perfect fall days to me.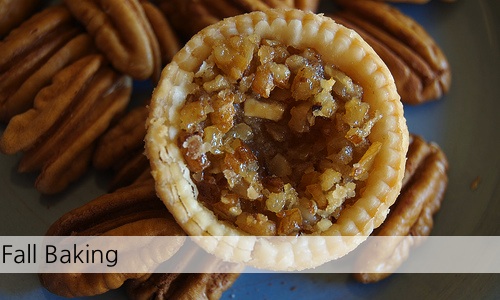 In case you missed it, all my excitement about fall (FALL!!!) translated into another "Best of" collection. This one is dedicated to Fall Baking. I had such a tough time narrowing down recipes, that I took those recipes and some other favorites and made a new board at Pinterest dedicated to Fall Baking.

I've been baking up a storm with plenty more to come, so be sure to follow my feed or email to keep up with all of it. You can also follow me on Facebook, Twitter, and Pinterest.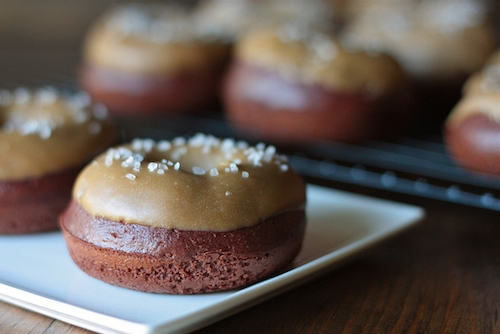 Speaking of Pinterest, that shot up there is my favorite Pin of the week, and it comes to us from Country Cleaver. Salted Caramel Chocolate Doughnuts? Seriously? Someone make these and bring them over. We'll share. You'll be my new best friend.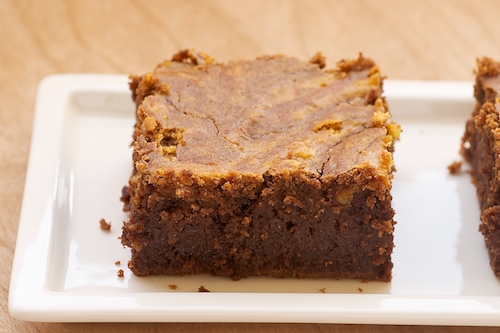 As I've told you before, I'm so thrilled to be contributing recipes to Go Bold with Butter, brought to us by the Wisconsin Milk Marketing Board. My most recent contribution is this recipe for Pumpkin Swirl Brownies. I confessed earlier this week that I am not a pumpkin fan. Luckily, I have willing taste-testers who are and gave these their seal of approval.
October is a big month for new cookbooks. I'm sure there's a very good reason for that, but I just focus on the good part. New cookbooks! I've already added a few to my collection and am hoping for a few more.
I shared these super-addictive Good Morning Sunshine Bars from Baked Elements earlier this week. I'll be sharing recipes from a couple of other new books soon. There may even be a giveaway involved. You might want to stay tuned.