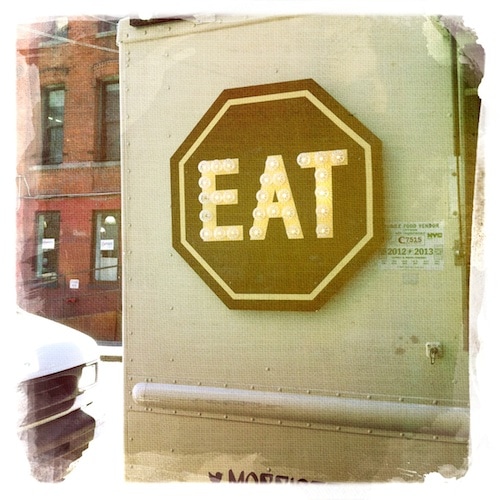 When last I wrote one of these round-ups, I was waiting on the movers to arrive at our new apartment. Now, a week has passed and we are mostly settled in to the new digs. Not surprisingly, I made the kitchen a priority and got it in near perfect shape. Now, if only I can catch up with the rest of the place.
We are loving the neighborhood, and Quinn especially loves his much shorter work commute. I'm still deciding if our proximity to One Girl Cookies is a good thing or a bad thing. So far, I've only indulged in one whoopie pie. Restraint, for the win!

Okay, there's lots of great baking to share, so I'll get to it.
First up is this oh-my-I-must-make-this-soon Blueberry Honey Bun Cake from Buns in My Oven. How awesome that this starts with a cake mix? Remember those Peanut Butter Chocolate Bars from earlier this week? Karly also used the Cake Mix Doctor's mix for this luscious dessert. Check out those mixes if you get the chance.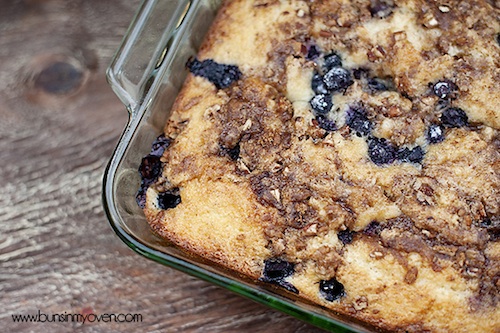 Could these Brown Butter Caramel Pear Muffins from Girl Versus Dough be any more perfect for fall? I want to run out and find pears right now so I can make these.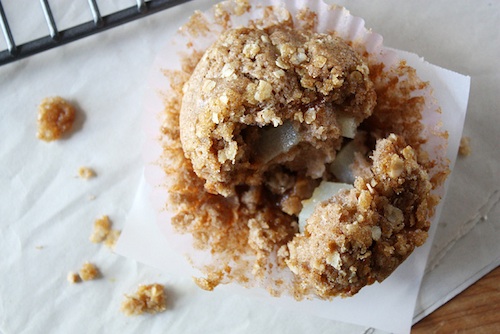 One more fun one – M&M Chocolate Cookie Cake Bars from The Little Kitchen. I made those M&M Cookies recently, and now I think I need to use more M&Ms in my baking.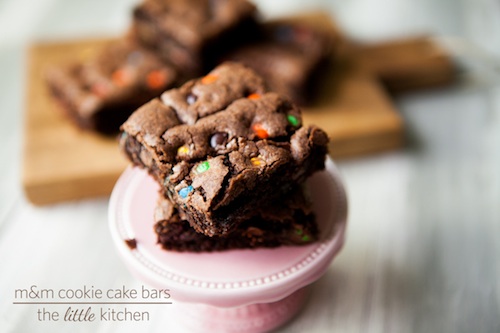 Another of those mysterious food holidays has arrived. It's National Pecan Cookie Day! If you've been following BoB for any length of time, you know how I adore pecans. Here are a few of my favorite cookies featuring my beloved pecan. Click on the images to go to the original post and the recipe.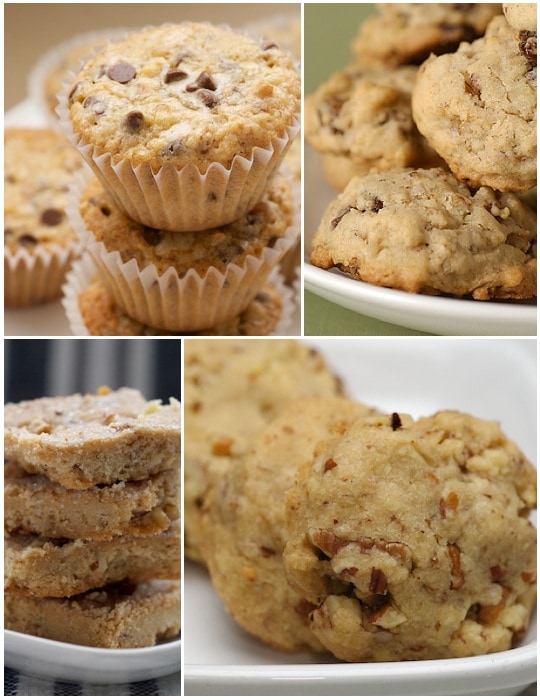 This week's sweet treat from the Wayback Machine comes to us from last year. The reliable combination of chocolate and peanut butter give us these Peanut Butter Cup Blondies.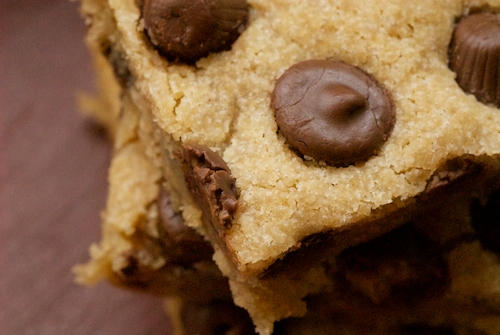 One more baking blast from the past is this Butter Pecan Cake a couple of years ago. This recipe has been seeing lots of love through Pinterest, Facebook, and Twitter.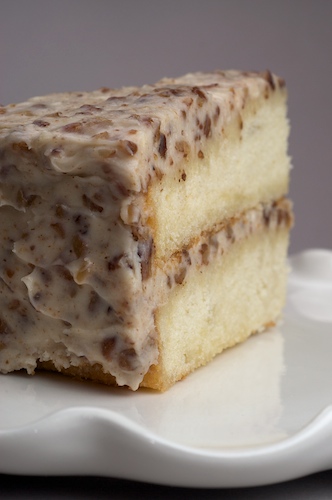 For any of you as excited about fall as I am, DailyBuzz Food has a Fall Baking Kickoff that just happens to feature my Apple Pie Bundles. What's on your fall baking list?