See that photo up there? I took that as we were making our way to our new home in Brooklyn. As I write this, I'm (finally) in our new apartment waiting on the movers to get here with our stuff. Of course, the first order of business will be to get my kitchen set up and ready for baking! So, you'll understand why this week's Friday post is a bit brief.

With all the packing and prepping going on, I've not had a lot of time to gaze longingly and lovingly at Pinterest this week. I do want to share this amazing Apple Cinnamon Pull-Apart Bread from Baked by Rachel. It's almost too pretty to eat! Almost. I'm really not much of a yeast bread maker, but I might be convinced to give this one a try. Head over to Rachel's blog for the recipe and more drool-worthy photos.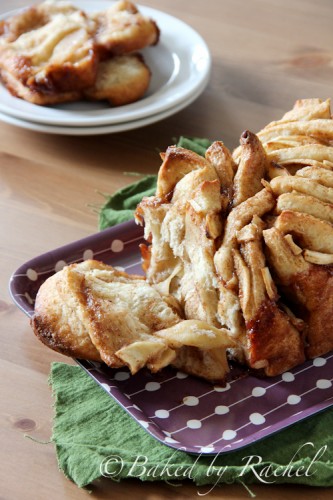 As part of these weekly (well, mostly weekly so far) Friday posts, I'd like to do a couple of new things. With all the liking and tweeting and pinning going on around the interwebs, I find that some older BoB recipes are getting some unexpected extra love. So, I'll see what's been popular for the week and pick one recipe to share with you from the archives.
This week's recipe pick is Chocolate Cobbler. A few years ago, I had a co-worker who implored me to make this dessert. Once I did, I was so sad that I had waited so long! It's rich and chocolate-y and so amazingly easy. What more could you want out of dessert?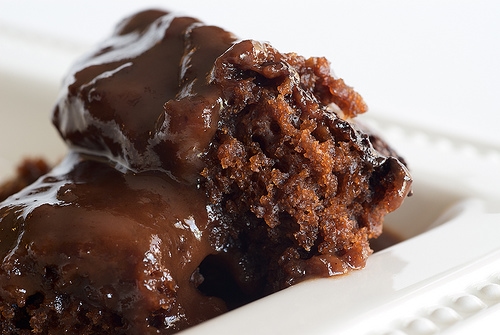 My other addition to these posts is a recipe from this week in past years on Bake or Break. Last week, I told you about my birthday cake that Quinn so sweetly made for me. From the archives, here is another birthday cake from another birthday – Chocolate Layer Cake with Cream Cheese Frostings. Again, courtesy of Quinn. It's chocolate and more chocolate. Plus, my very favorite cream cheese frosting makes an appearance in two different versions.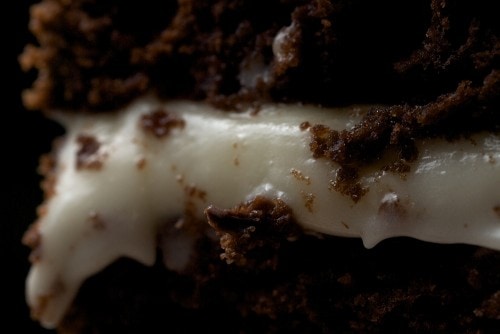 One more thing! In case you missed it, I added a new collection to my Best of Bake or Break series. The newest addition includes some of my favorite baking recipes that feature pretty much everyone's favorite – chocolate and peanut butter!
I must wrap this up, my baking friends. The movers will be here soon. Then, it's a weekend jam-packed with unpacking all the stuff it took so long to pack in the first place. Have a great weekend! Happy baking!