Working full-time from home, I so easily lose track of the days of the week. So, it's no surprise that Memorial Day snuck up on me. It was nice to have Quinn home for a bonus day. We were pretty low-key, cooking at home and trying to avoid the sudden summer weather outside.
Maybe because of the holiday, this week has flown by! Lots of baking, as usual, has been on the schedule. I've also been working on some behind-the-scenes projects, too. One obvious change is the new recipe layout. I have partnered with ZipList to make these changes. I hope you like it! You can see it at work here and here and a few other posts at the moment. It's still a work in progress to get everything switched over, so be patient!
Okay, back to the good stuff. As always, so many fabulous things came onto my radar. It's always hard to narrow down to a few favorites, but it's also a lot of fun! Here's the best of what caught my eye this week.

I love this Pineapple Sheet Cake from Paula at Half Baked. It certainly reminds me of church suppers in the South. The dessert table was always the best!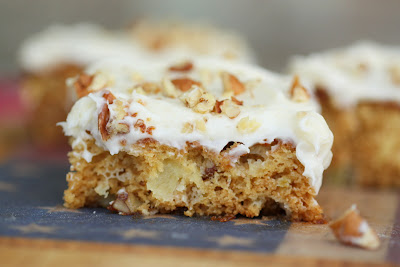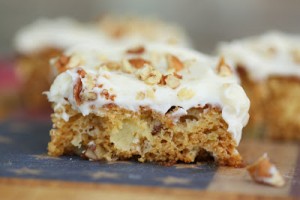 The lovely Dawn of Vanilla Sugar made these Strawberry-White Chocolate Cream Scones that had me seeking out fresh strawberries.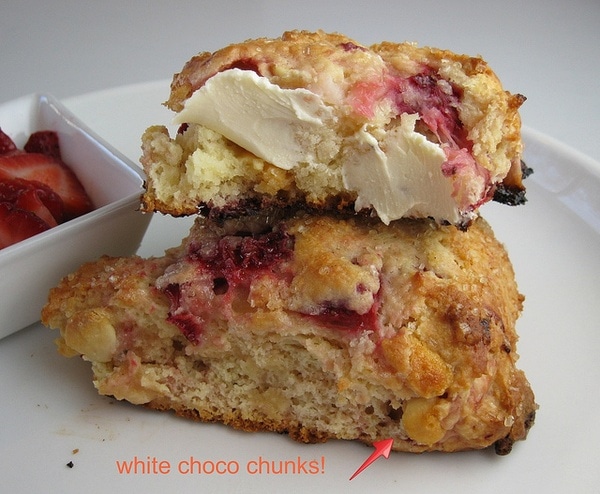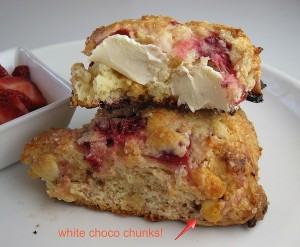 Risa from Baked Perfection made these Funfetti Sandwich Cookies. How can you go wrong with all those sprinkles? These are so festive and would be great for a big celebration.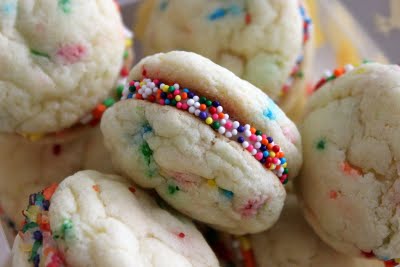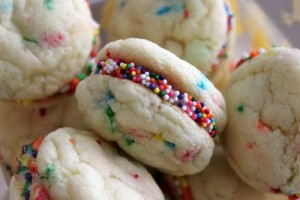 Here's a quick look back at what was baking during this week in years past on Bake or Break. Click on the images to go to the original posts.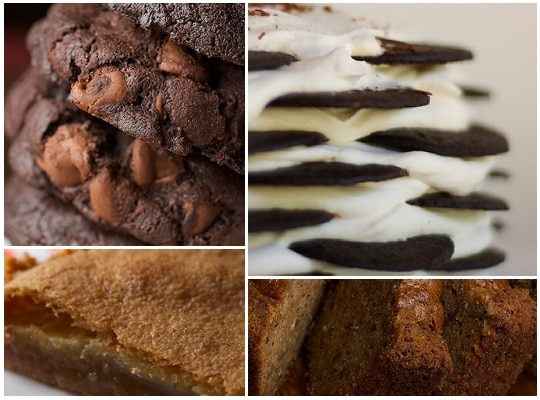 Now, for some bonus fun stuff. Tomorrow, June 2nd, marks Bake or Break's 6th birthday! It's hard to believe it's been so long. You can't know how much I enjoy doing this and interacting with you. All of you lovely readers are the reason I'm able to keep this blog going. Thank you!
In an attempt to show my appreciation to you, I have declared June to be Birthday Celebration Month on Bake or Break. Every Friday this month, I'll be giving away some of my favorite, gotta-have-them baking essentials. Be sure to check in often for the latest giveaway. There may even be a few other giveaways on the horizon.
First up, is a group of items that are truly essential to me: a set of nesting bowls, a Le Creuset silicone spatula, and a tablespoon cookie scoop. These are each well and often used in my kitchen.
Contest has closed. Congratulations to Melissa C.! I hope you'll put these items to good use and make those Black Bottom Brownies.