February 19, 2012
Peanut Butter Cookies with Chocolate Wafers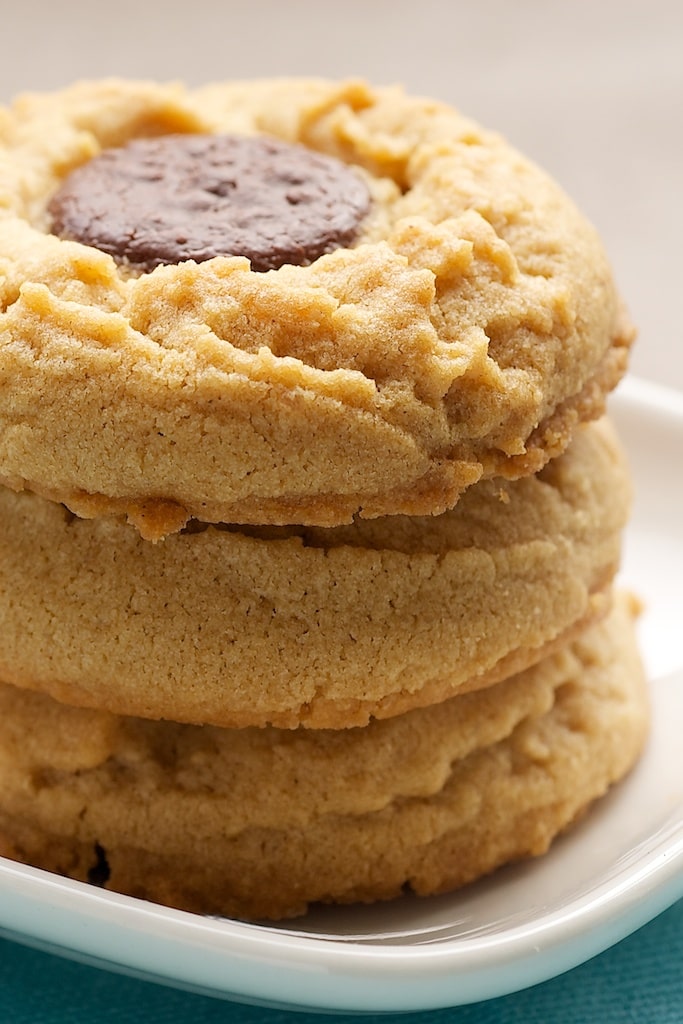 Peanut butter cookies are one of my all-time favorite sweets. I've made many versions from unadorned to full of add-ins. As long as the flavor of the cookie is primarily peanut butter, I'll take it.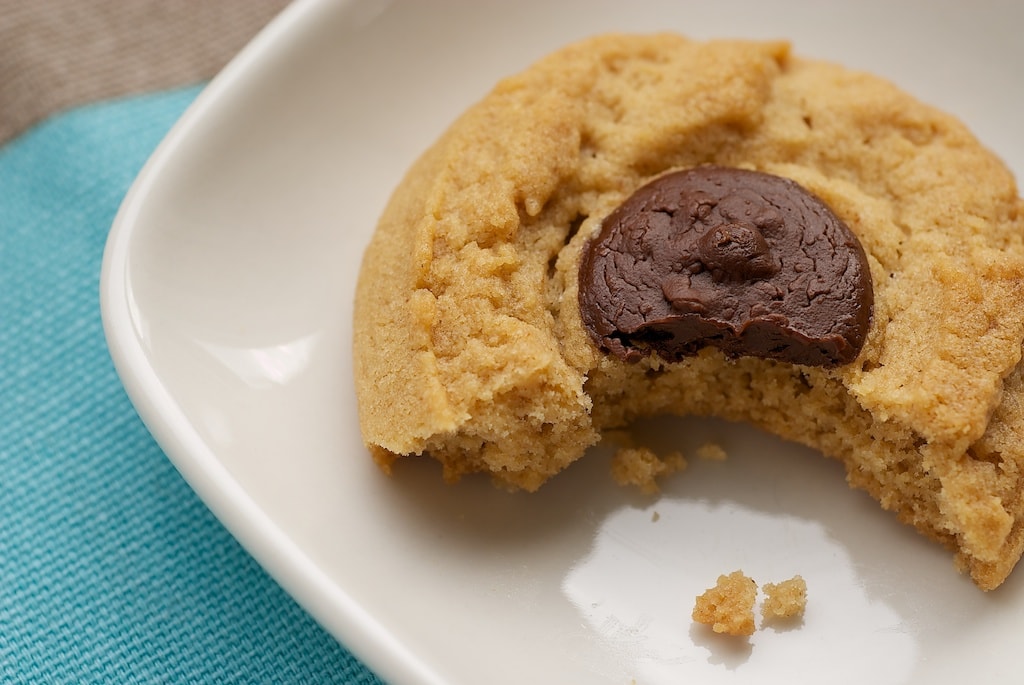 I was inspired recently while perusing Milk and Cookies and saw a cookie similar to this. My peanut butter cookie recipe is a bit different, but the idea of adding the chocolate wafer on top is the same.
I've been using Guittard's chocolate wafers for years. I usually use them when I need to chop or melt chocolate. And now, I've discovered that they are the perfect size for topping off these peanut butter cookies.
Peanut Butter Cookies with Chocolate Wafers
Yield: about 40 cookies
Prep Time:15 minutes
Cook Time:16 minutes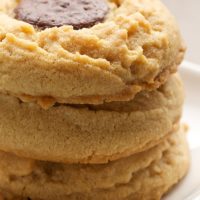 Ingredients:
1 & 1/4 cups all-purpose flour
1/2 teaspoon baking powder
1/2 teaspoon baking soda
1/4 teaspoon salt
1/2 cup unsalted butter, softened
1/2 cup granulated sugar
1/2 cup packed light brown sugar
1 cup smooth peanut butter
1 large egg
1 teaspoon vanilla extract
40 semisweet or milk chocolate wafers
Directions:
Preheat oven to 350°. Line baking sheets with silicone liners or parchment paper.
In a medium bowl, whisk together flour, baking powder, baking soda, and salt. Set aside.
Using a handheld mixer, beat butter, sugar, and brown sugar until smooth. Add peanut butter and mix just until blended. Add egg and vanilla, and mix just until blended. Do not overmix.
Gradually add flour mixture. Mix just until blended.
Drop dough by tablespoonfuls onto prepared pans. Place a chocolate wafer in the center of each cookie and gently press down into the cookie. Bake 14-16 minutes, or until lightly browned.
Cool cookies on pan for about 5 minutes. Then, transfer to wire racks to cool completely.
Notes:
Cook time is per baking sheet.