Peanut butter cookies are one of my all-time favorite sweets. I've made many versions from unadorned to full of add-ins. As long as the flavor of the cookie is primarily peanut butter, I'll take it.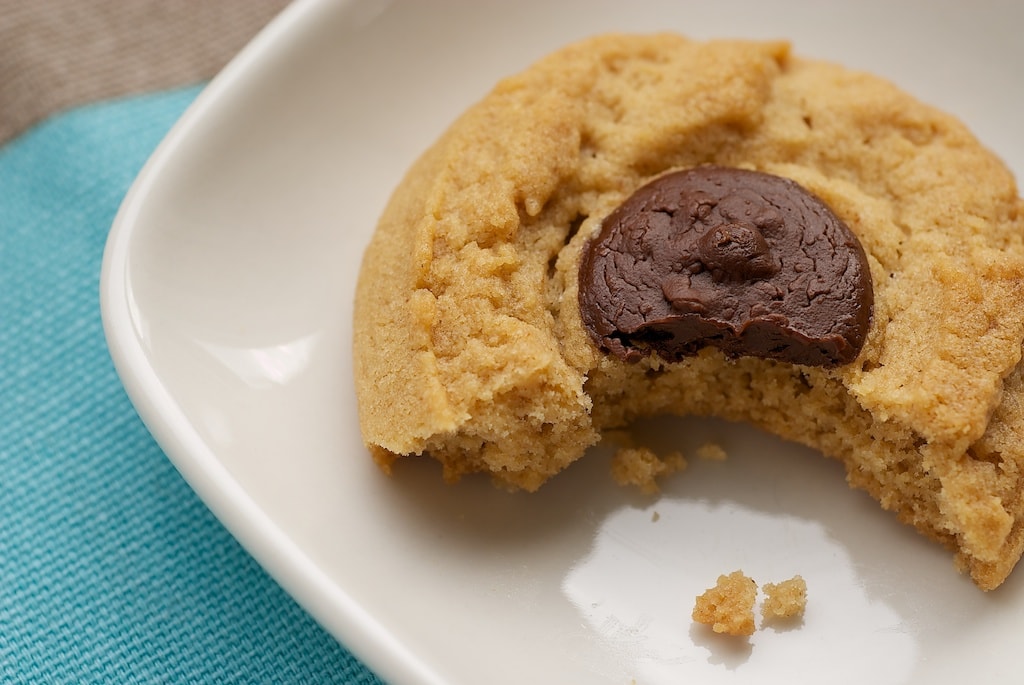 I was inspired recently while perusing Milk and Cookies and saw a cookie similar to this. My peanut butter cookie recipe is a bit different, but the idea of adding the chocolate wafer on top is the same.
I've been using Guittard's chocolate wafers for years. I usually use them when I need to chop or melt chocolate. And now, I've discovered that they are the perfect size for topping off these peanut butter cookies.