January 5, 2012
Cocoa Cake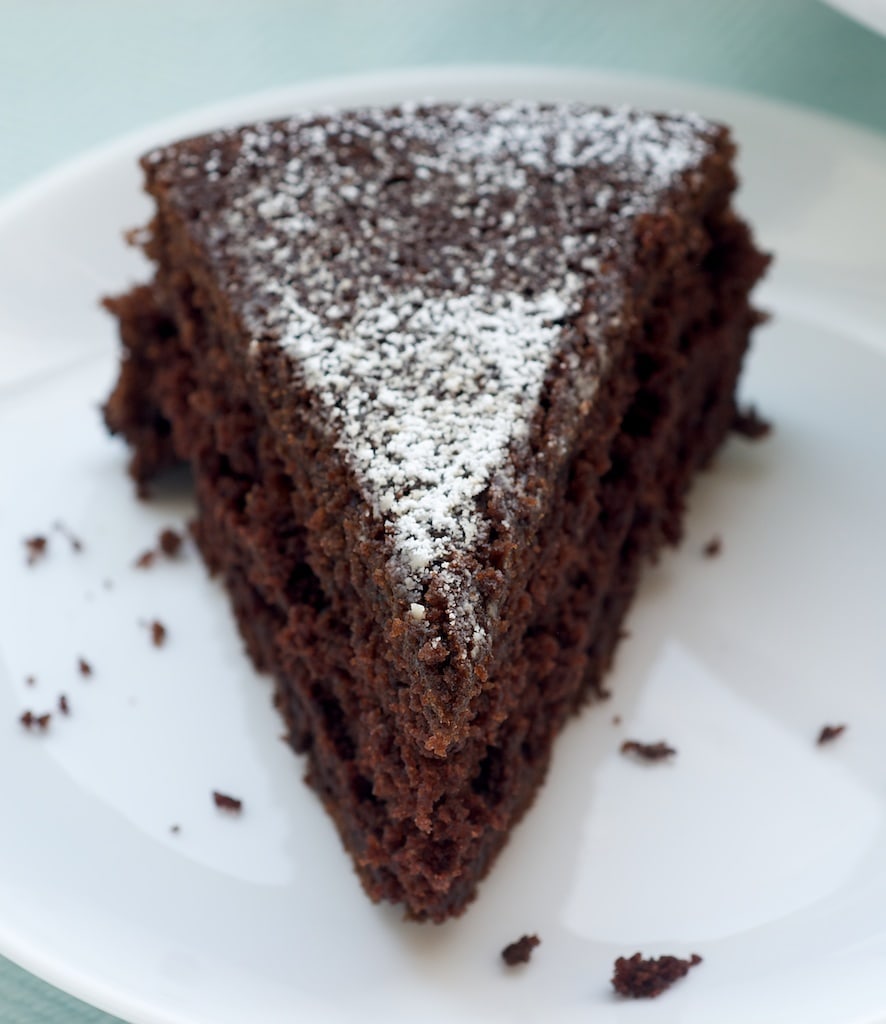 I try to keep things simple in my kitchen and on this blog. You won't find a lot of complicated, time-consuming recipes here. Sure, I get overly ambitious from time to time, but I generally like to keep things a bit more approachable and attainable.
I actually resisted making this cake for a while. It seemed almost too simple. I mean, it's a no-frills chocolate cake. I'm as much of a fan of chocolate as anyone, but most of the time I prefer it with just a little extra interest.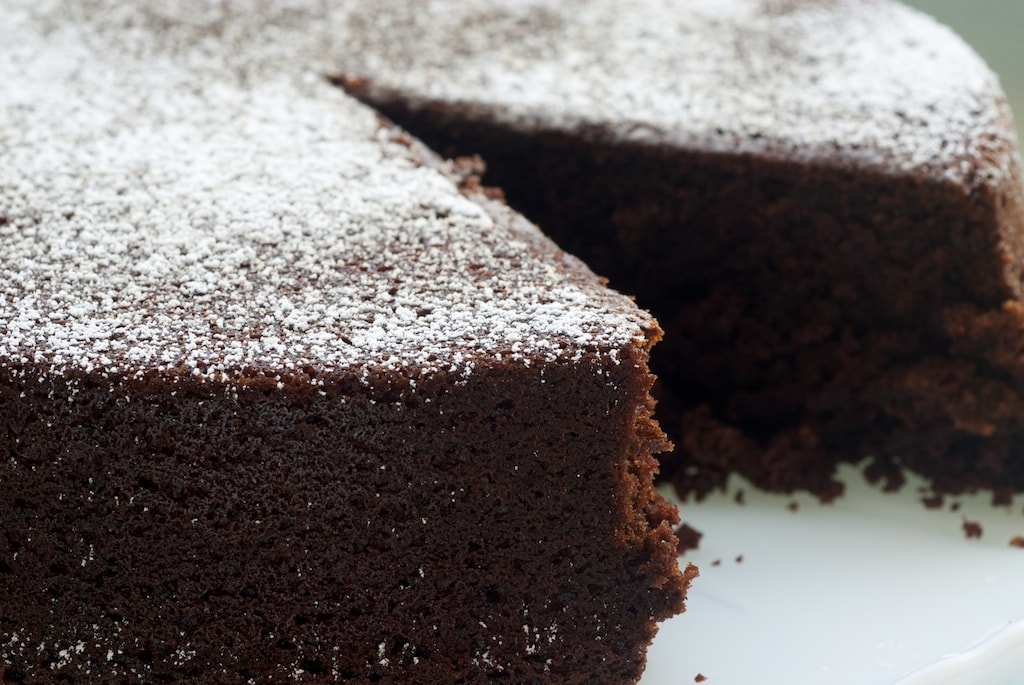 Then, today I decided I would finally make this cake. It is not "just" chocolate. The simplicity of it is also the beauty of it. It's much like what cake mixes wish they could produce.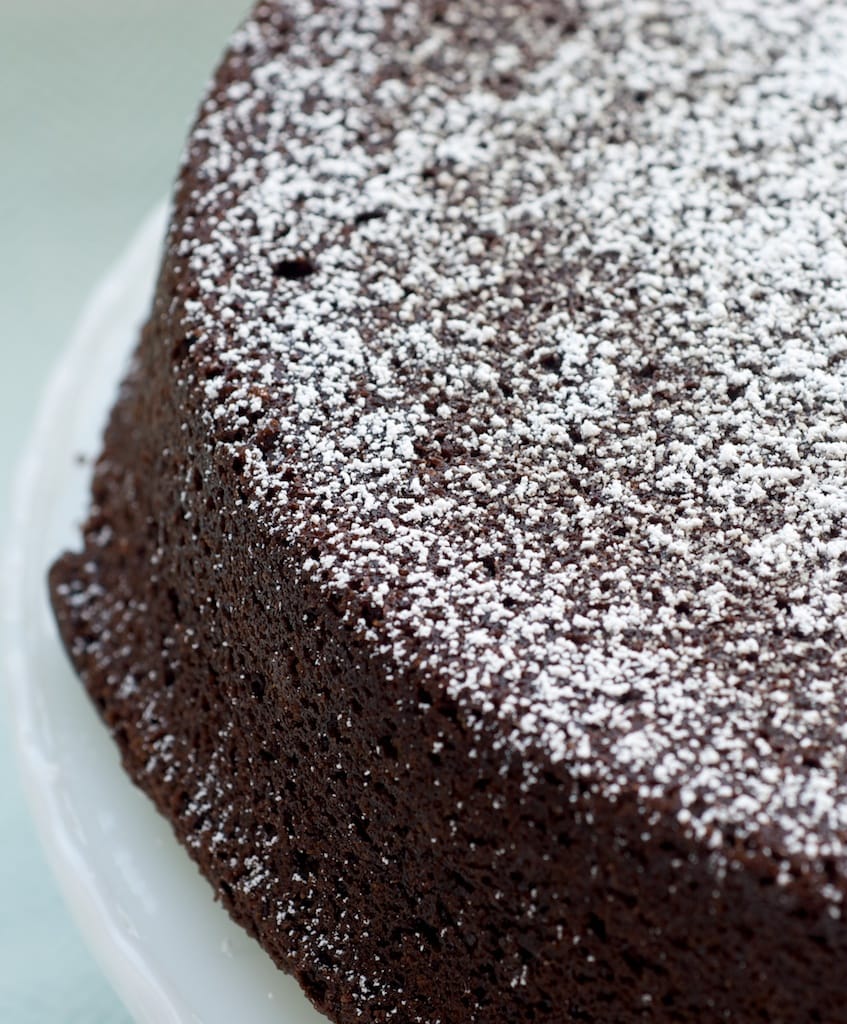 Every dessert has its place. This is not necessarily a cake to make if you want to wow a crowd. But, it's a great cake to whip up when you want to revel in a bit of pure chocolate goodness.
Visit the Recipe Index for more chocolate recipes!
Cocoa Cake
Yield: 8 to 10 servings
Prep Time: 20 minutes
Cook Time: 1 hour
This easy to make Cocoa Cake is all about the chocolate!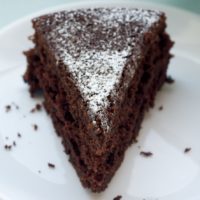 Ingredients:
2 cups all-purpose flour
3/4 cup unsweetened cocoa powder
1 & 1/4 teaspoons baking soda
3/4 teaspoon salt
3/4 cup unsalted butter, softened
1 & 3/4 cups packed light brown sugar
2 large eggs
1 teaspoon vanilla extract
1 & 1/3 cups water
confectioners' sugar, for dusting
Directions:
Preheat oven to 350°F. Butter a 9-inch round (2 inches deep) cake pan. Dust with flour and knock out the excess.
Whisk together the flour, cocoa, baking soda, and salt. Set aside.
Using an electric mixer on medium speed, beat the butter and brown sugar until pale and fluffy. Add the eggs, one at a time, beating well after each addition. Mix in the vanilla.
Add the flour mixture to butter mixture in batches, alternating with water. Begin and end with flour. Mix just until combined.
Pour the batter into the prepared pan. Bake 55-60 minutes, until the cake is springy to the touch and a toothpick inserted into the center comes out clean.
Cool in the pan for an hour. Then invert onto a wire rack, then onto serving plate. Dust with confectioners' sugar before serving.