December 22, 2011
Macadamia Butter Cookies with Dried Cranberries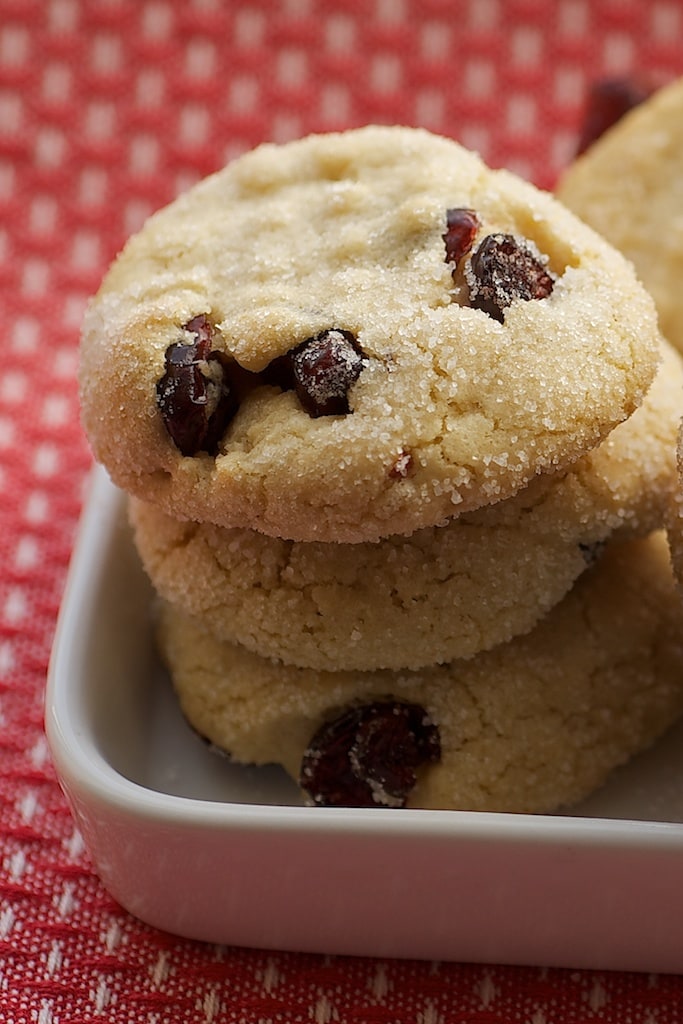 I recently re-discovered this recipe in my insane as-yet-to-be-baked recipe collection. Something about the cranberries made them seem like a must for holiday baking. Plus, it's not every day you get to make your own macadamia butter.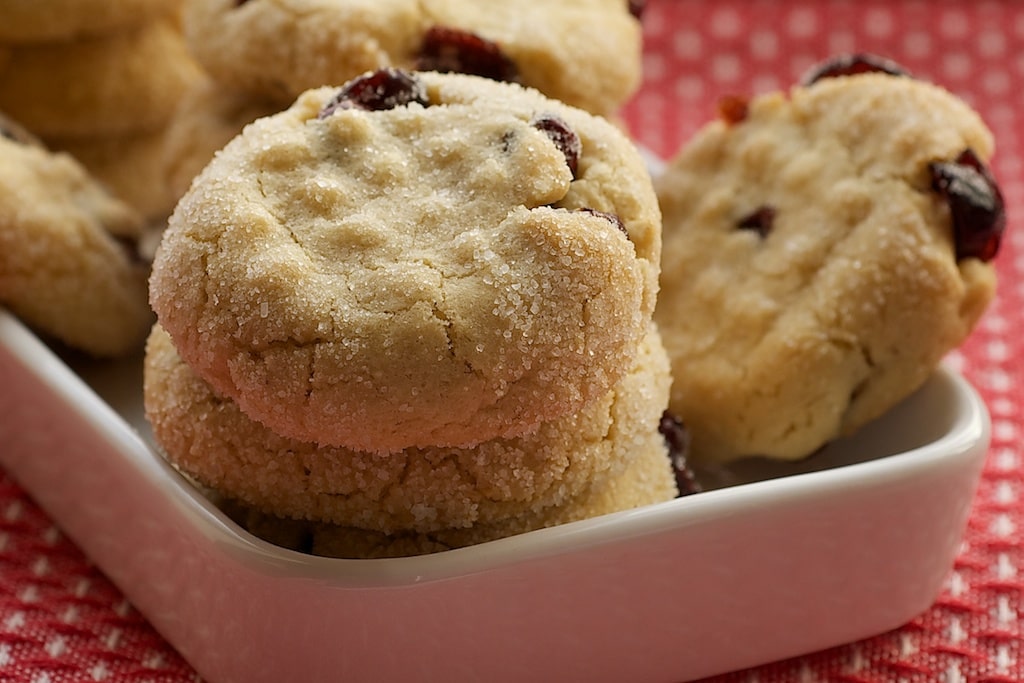 As I started making them, I had the strangest sense of dough-ja-vu. I was so convinced that this was not my first time making these that I stopped and checked the BoB archives. I didn't find them, but that doesn't necessarily mean I'm wrong. I just get to enjoy them again and share them with all of you this time around.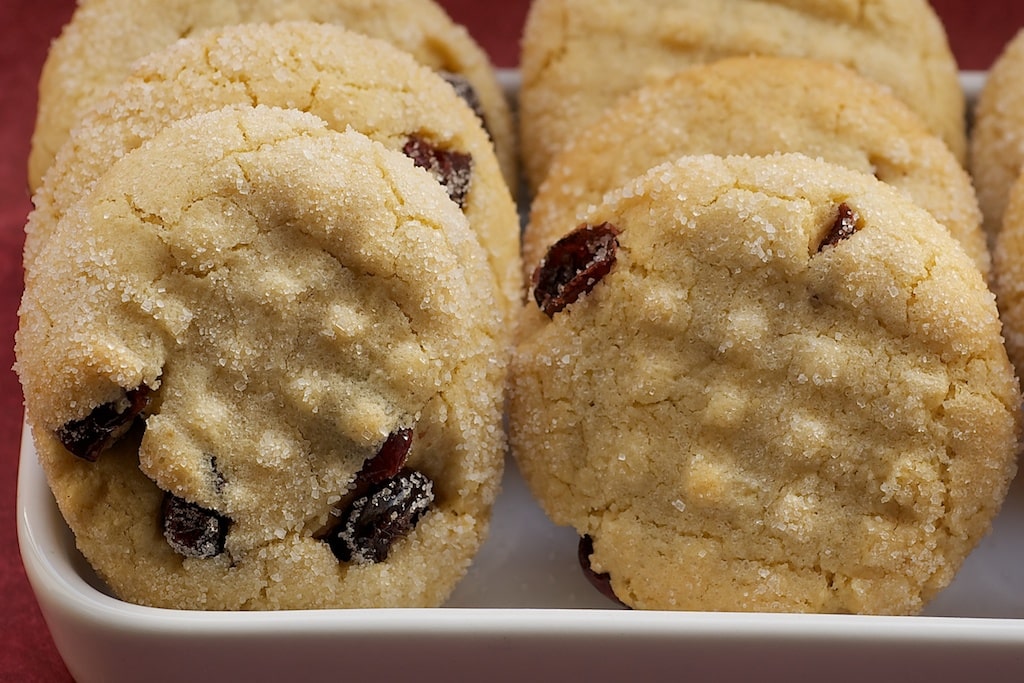 These are wonderfully buttery, chewy cookies. The cranberries add a bit of sweetness and tartness to make them a bit more interesting. Another point in their favor, especially this time of year, they are pretty little things that would look lovely on a cookie tray or in a gift box.
Macadamia Butter Cookies with Dried Cranberries
Yield: about 30 cookies
Prep Time: 25 minutes
Cook Time: 11 minutes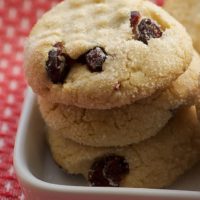 Ingredients:
1 & 1/4 cups all-purpose flour
1/2 teaspoon baking soda
1/4 teaspoon salt
1/8 teaspoon ground nutmeg
2/3 cup macadamia nuts
1/2 cup granulated sugar
1/2 cup packed light brown sugar
1 teaspoon vanilla extract
1 large egg
1/2 cup sweetened dried cranberries, chopped
1 tablespoon granulated sugar
Directions:
Whisk together flour, baking soda, salt, and nutmeg. Set aside.
Place macadamia nuts in a food processor. Process until smooth, about 2 minutes.
In a large bowl, combine processed macadamia nuts, 1/2 cup granulated sugar, and brown sugar using an electric mixer at medium speed. Add vanilla extract and egg. Beat well. Gradually add flour mixture to sugar mixture, beating at low speed just until combined. Dough will be thick. Stir in cranberries. Chill dough 10 minutes.
Preheat oven to 375°. Line 2 baking sheets with parchment paper or silicone mats.
Place 1 tablespoon granulated sugar in a small bowl. Roll dough into balls about 1-inch in diameter. Lightly press each ball into sugar. Place cookie balls, sugar side up, on prepared baking sheets. Gently press the top of each cookie with a fork twice to form a crisscross pattern. Dip fork in water as needed to keep it from sticking to cookies.
Bake cookies (1 baking sheet at a time) for 9-11 minutes, or until golden. Remove from pans to wire racks to cool.
Notes:
Cook time is per baking pan.