When I made these brownies, I just wasn't pleased with them. I don't know that it was anything specific. I just didn't think they turned out the way they were supposed to be. The recipe had a suggestion for a glaze of melted white chocolate. So, I put them in a container, made a mental note to try the glaze, and moved on to something else.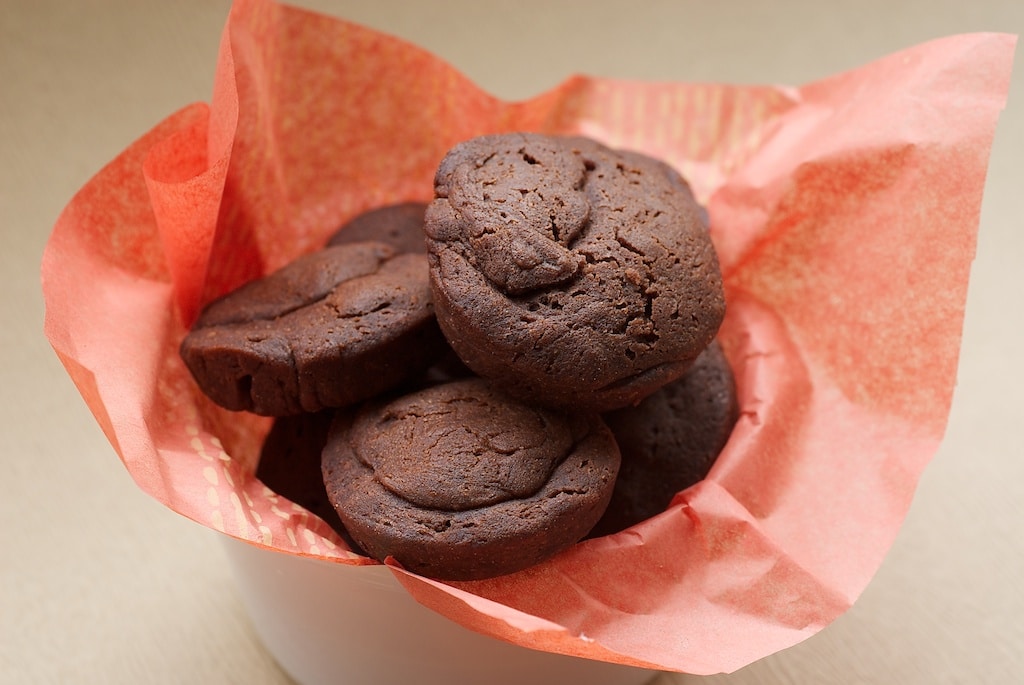 Then, a funny thing happened. We kept eating them. And, the more we ate them, the more we liked them. No glaze. No extra anything. Just these little brownies on their own won us over.


They are little bites of dark chocolate goodness. Sure, they might not fit the vision I had of them originally, but that can be said of so many things. These were not love at first sight, but I am now a firm believer.