September 17, 2008
Blackberry Crumb Bars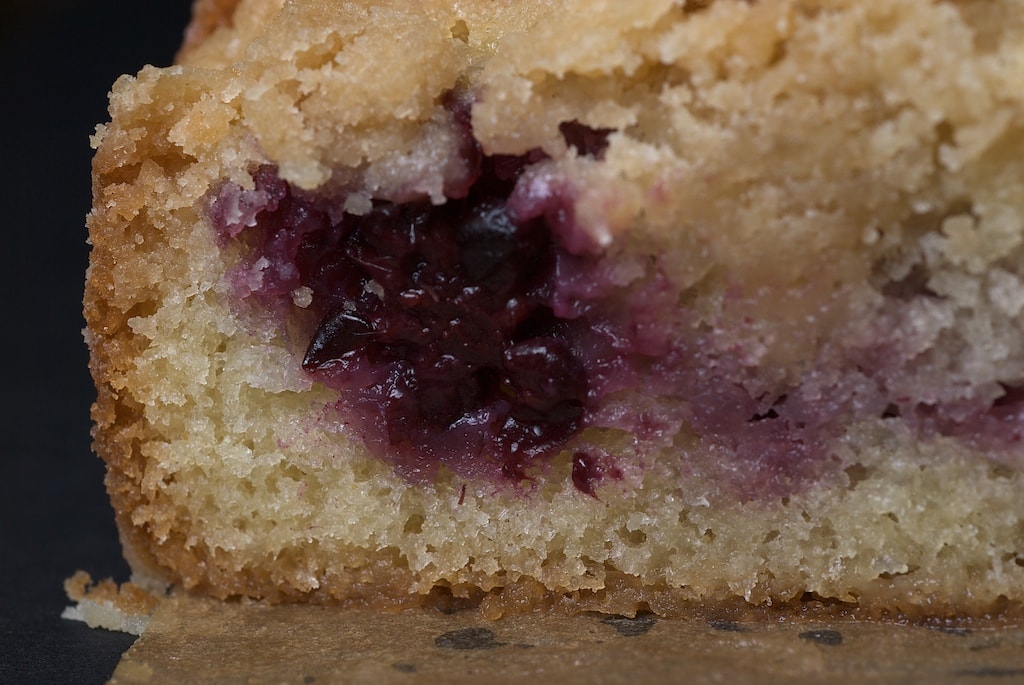 Ever since I made that Berry Tart, I've been wanting to bake something else with blackberries. Raspberries seem to be my berry of choice, but those blackberries in that tart really had me wanting to stray a bit from the usual.

Of course, berry crumb bars don't exactly qualify as straying from the usual. This isn't groundbreaking territory. But, it's one of those desserts that never seems to go wrong.
I wasn't expecting any surprises with this recipe, but I did get a little one. The bottom layer, which I had assumed would be mostly crunchy like a cookie base, was not like I expected it all. It was soft and dense, like cake.
I'm not sure I like one way more than the other, but it was a break from the norm. It seemed to dress these up immediately, taking them from a low-key dessert to a dinner table dessert. A little (or big) dollop of ice cream, and you've got a wonderful summer dessert.
Blackberry Crumb Bars
Yield: 16 2-inch squares
Prep Time:25 minutes
Cook Time:45 minutes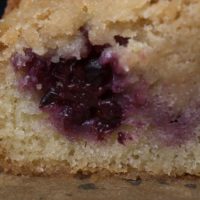 Ingredients:
6 tablespoons unsalted butter, melted
1 & 3/4 cups all-purpose flour, divided into 1 cup and 3/4 cup
1/2 cup packed light brown sugar
1/2 teaspoon salt, divided into 1/4 teaspoons
1/2 teaspoon baking powder
1/2 cup unsalted butter, softened
1 cup confectioners' sugar
1/2 teaspoon vanilla extract
2 large eggs
10 ounces blackberries
Directions:
Preheat oven to 350°. Butter an 8-inch square baking pan. Line bottom with parchment paper, leaving an overhang on two sides. Butter and flour paper, and tap out excess.
Whisk together melted butter, brown sugar, and 1/4 teaspoon salt. Add 1 cup of flour and mix with a fork until moist crumbs form. Refrigerate.
Whisk together 3/4 cup flour, baking powder, and 1/4 teaspoon salt. Set aside.
Using an electric mixer, beat softened butter, confectioners' sugar, and vanilla until ligh and fluffy. Add eggs, one at a time, and beat well. Reduce mixer speed to low, and mix in flour mixture.
Spread batter evenly in prepared pan. Sprinkle with blackberries. Then, sprinkle with chilled topping. Bake 40-45 minutes, until golden. A toothpick inserted in the center should come out with moist crumbs attached. Cool completely in pan. Then, remove from pan using the overhanging parchment paper. Cut into squares.