With almost 120 entries this time, Does My Blog Look Good in This? just seems to keep growing and growing. There were so many wonderful entries from talented foodbloggers. I certainly don't envy the judges. Speaking of judges, I should introduce you to the people who were kind enough to go through every picture and score them: Nicole of Pinch My Salt, Megan of Megan's Cookin', Patricia of Technicolor Kitchen, and my husband/co-photographer Quinn.
Each picture was scored in three categories: edibility, originality, and aesthetics. The photo receiving the highest total score in each of those categories, without being an overall winner, is the specific category winner.

The winner in the edibility category is Blueberry Kuchen from Chuck of Sunday Nite Dinner.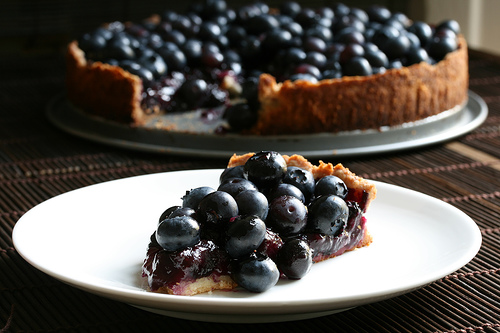 Vin d'Orange from Franz of einfachkoestlich.com is the winner in the originality category.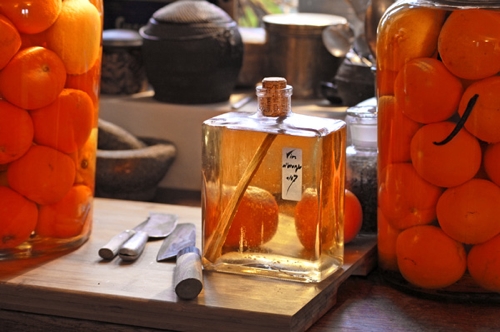 In aesthetics, the winner is Chawan Mushi from Leemei Tan of My Cooking Hut.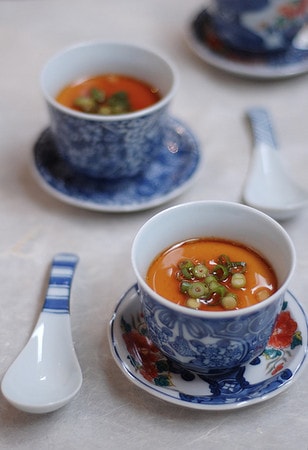 The overall winners have the highest scores in all three categories combined. In third place is Stilton in Jail from Claude-Olivier of 1001 Recettes.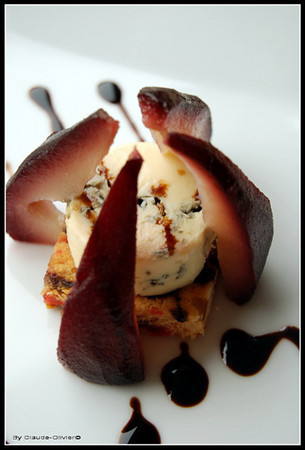 The second place overall winner is Georgia Peanut Soup from Jennie Love's blog Straight from the Farm.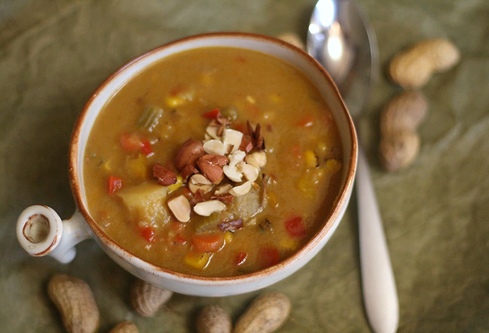 February's first place winner is Grown-up Graham Crackers from Sabra of Cookbook Catchall.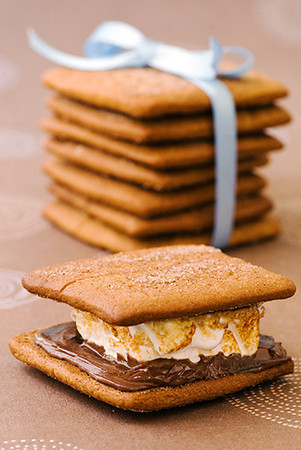 As host of DMBLGIT, I am also privileged to give my own awards. These photos really appealed to me, and I wanted them to receive recognition.
I immediately fell in love with this picture of Lemon Meringue Pie from Shawnda of Confections of a Foodie Bride.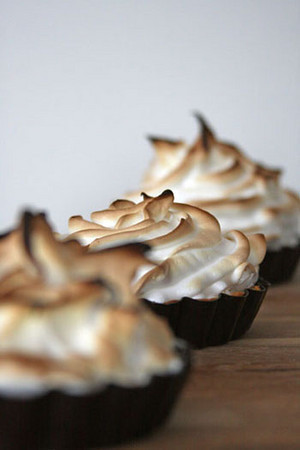 Eva of Sweet Sins took this beautifully composed photo of Real Soft Pretzels.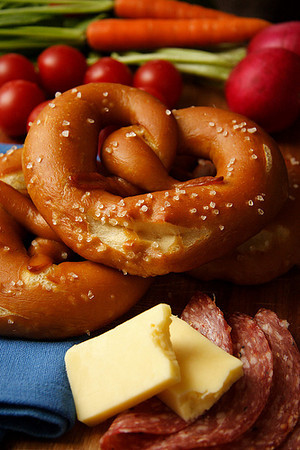 This Strawberry and Basil Compote from Haalo of Cook (almost) Anything Once is another of my favorite entries.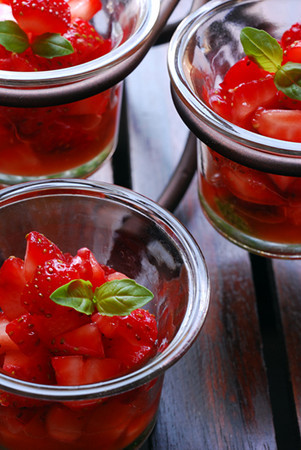 Congratulations to all the winners! All the entries can be seen at Smug Mug. The next round will be hosted by Sabra at Cookbook Catchall.