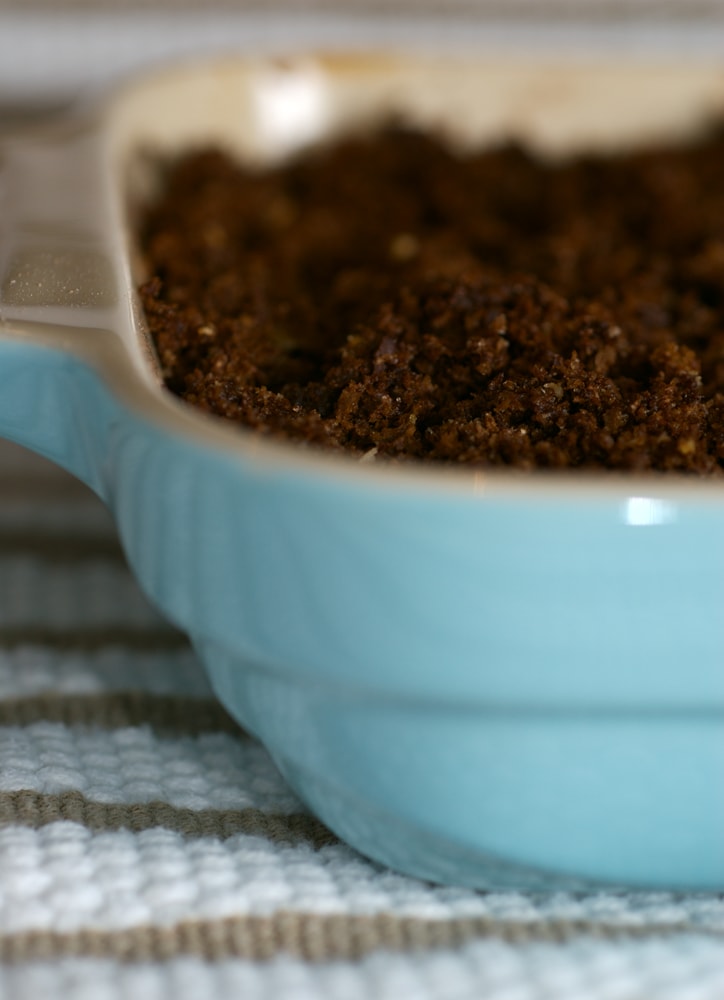 As I told you recently, I came into possession of several new cookbooks. This recipe comes from one of those books, simply entitled Cobblers and Crumbles. When I first saw this book, I thought to myself that those are two things I just don't make frequently. In fact, in over a year and a half, I've only blogged about two of them. Why is that? Not a clue. I quickly decided that surely if I bought the book, I would make at least one in the not too distant future.

I chose this recipe for many reasons. First of all, Quinn loves pears. Secondly, I was intrigued by the combination of pears and chocolate. Thirdly, I wasn't sure I had ever actually eaten pumpernickel. So, with our recent bout of winter weather, we decided that it was definitely time to make this.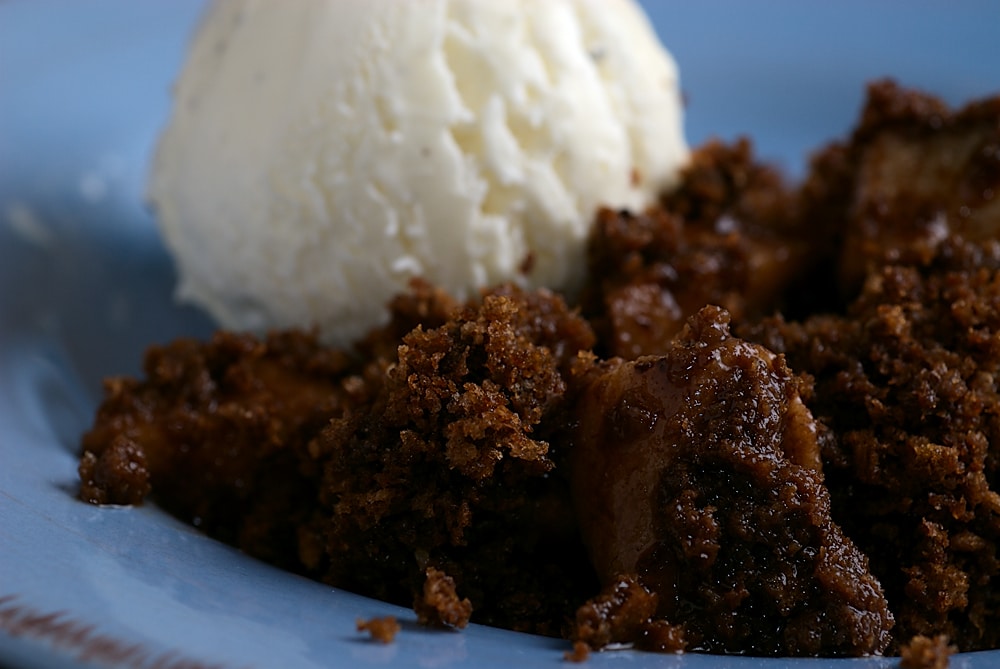 Leaving Quinn in charge of the pear portion of the recipe, I got out my food processor and made the topping. Both components were very simple and quick, and dividing the labor had this lovely dessert in the oven in record time.
While the pear and chocolate combination was initially what interested me, the real winning combination is that of pear and pumpernickel. It may not be a flavor I'm accustomed to, but I really liked it. The pumpernickel on its own, I think, would have been overpowering. Mixing it with brown bread tamed it down just to the right level.
There is just something about warm, fruity desserts like this that makes them seem to belong in winter. Maybe the warmth of it makes it a bit like comfort food. In any case or season, this delicious crumble is definitely a winner.
This post contains affiliate links.