December 25, 2007
Toasted Pecan Roulade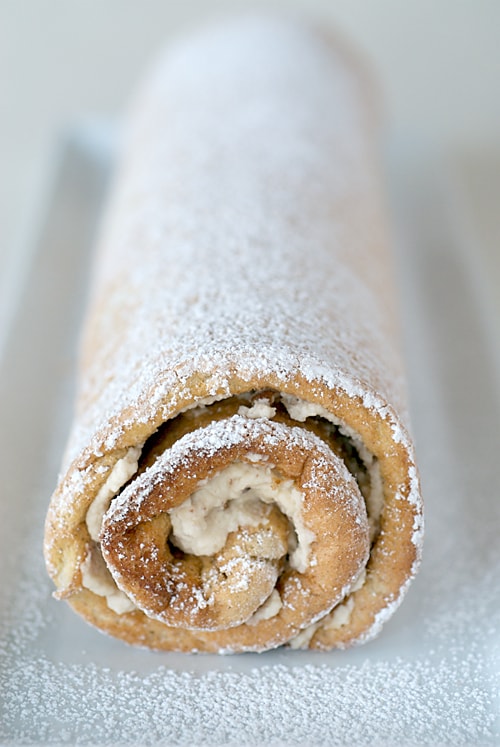 At the same time I found the recipe for the pecan date cookies, I also found this recipe for a pecan roulade. Never having made a roulade, I was a bit hesitant. But, I couldn't quit thinking about it and what a lovely addition it would be to our Christmas Eve dinner.

I won't deny that I was a little anxious about how this cake would turn out. Mostly, I feared that the cake would fall apart during the rolling process. However, it rolled up beautifully without so much as a crack.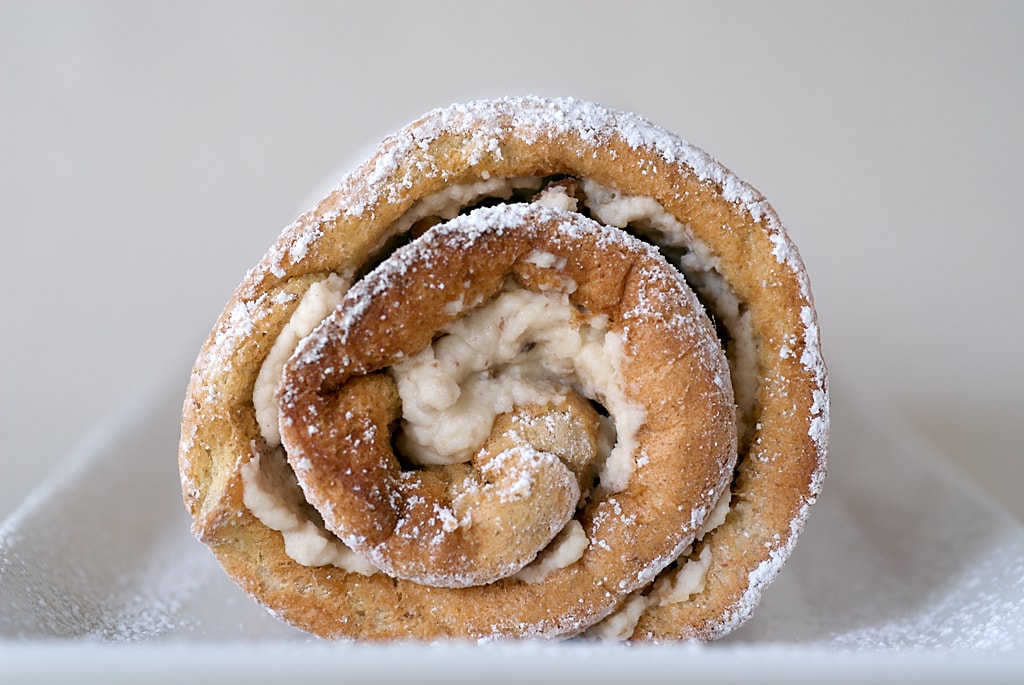 This beautiful dessert has a lovely subtle flavor and sweetness. It's a bit more understated than a big, bold dessert. There are plenty of pecans here, in both the cake and the filling, for a nutty flavor throughout every bite.
The magazine describes this dessert as impressive. I was certainly impressed by how well it turned out. Its understated flavor is certainly delicious. The sponge cake plus the whipped cream filling make for a lovely, light dessert perfect for most any occasion. Just be sure you display it so you can maximize the ooohs and aaahs you'll deserve for your efforts.
Toasted Pecan Roulade
Yield: 12-16 servings
Prep Time:30 minutes
Cook Time:20 minutes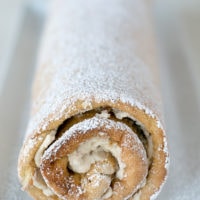 Ingredients:
For the cake:
1/2 cup chopped toasted pecans, cooled
1/4 cup all-purpose flour
5 large eggs, separated
3/4 cup granulated sugar, divided
1 teaspoon vanilla extract
1/4 teaspoon cream of tartar
2 tablespoons confectioners' sugar, plus more for garnishing
chopped pecans, for garnishing
For the filling:
1/2 cup packed brown sugar
1 cup plus 3 tablespoons heavy whipping cream, divided
1 tablespoon unsalted butter
1/2 cup chopped toasted pecans
1/4 teaspoon vanilla extract
Directions:
To make the cake:
Preheat oven to 375°. Lightly spray a 15″x 10″x 1″ jelly roll pan. Line pan with parchment paper, and spray paper as well.
Combine pecans and flour in food processor until pecans are finely ground.
Beat egg yolks at medium speed for 2 minutes. Add ground pecan mixture, 1/2 cup of sugar, and vanilla. Beat until well combined, and set aside.
In a separate bowl, beat egg whites and cream of tartar at medium-high speed until foamy. Gradually add 1/4 cup sugar, beating until stiff peaks form. Fold egg white mixture into egg yolk mixture. Spread into pan. Bake for 13-15 minutes. Cake should spring back when lightly touched in the center.
On a cloth towel, sift confectioners' sugar into a 15″x 10″ rectangle. When cake is done, loosen from sides of pan and turn onto towel. Peel off parchment paper. Starting at narrow end, roll up cake and towel. Place the cake seam side down on a wire rack. Let cake cool completely.
Gently unroll cake. Spread with filling (directions below). Reroll cake (without towel) and place seam side down on a serving platter. Garnish with confectioners' sugar and chopped pecans, if desired.
To make the filling:
Combine brown sugar, 3 tablespoons cream, and butter in a saucepan over medium heat. Cook for 2-3 minutes, stirring constantly, until sugar dissolves. Stir in pecans and vanilla. Set aside to cool completely.
Beat 1 cup heavy cream at medium-high speed until soft peaks form. Add brown sugar mixture, and beat until stiff peaks form.