December 2, 2007
Chocolate Peanut Butter Munchies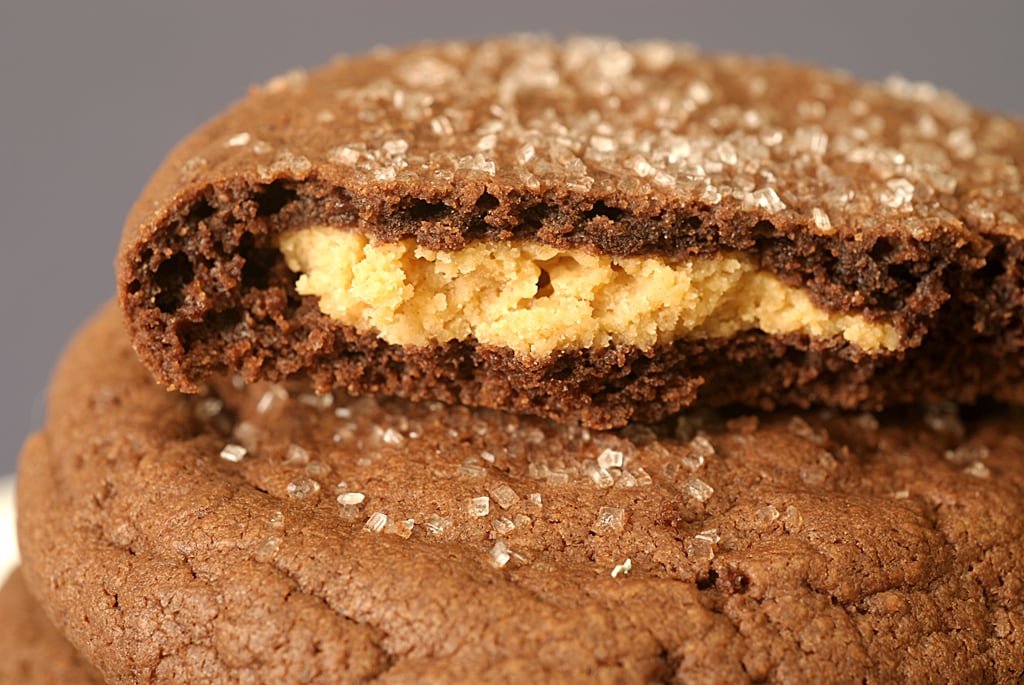 As I've confessed many times before, we are big fans of peanut butter. Even better to some of us is the combination of peanut butter and chocolate. While that combination can no longer be seen as original, something surely can be said for its longevity in the world of sweets.

These delicious cookies are like a baked version of the always popular peanut butter cup. Making them is a bit involved, with making the filling and wrapping the chocolate cookie around that. Then, they are flattened and sprinkled with sugar. However, with a little patience or (even better) a little help, it's not very tedious at all.
One baking regret is that I wished I hadn't flattened them as much before baking. I think a little height on these would have looked better. Regardless, these are great little cookies that are great for packaging as a gift, sending in the mail, or simply on a cookie tray for your holiday guests.
Chocolate Peanut Butter Munchies
Yield: 32 cookies
Prep Time:25 minutes
Cook Time:8 minutes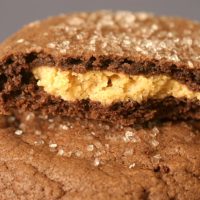 Ingredients:
For the cookies:
1 & 1/2 cups all-purpose flour
1/2 cup unsweetened cocoa powder
1/2 teaspoon baking soda
1/2 cup unsalted butter, softened
1/2 cup granulated sugar
1/2 cup packed brown sugar
1/4 cup smooth peanut butter
1 large egg
1 tablespoon milk
1 teaspoon vanilla extract
For the filling:
3/4 cup confectioners' sugar
1/2 cup smooth peanut butter
2 tablespoons granulated sugar
Directions:
To make the cookies:
Stir together flour, cocoa, and baking soda. Set aside.
In a separate bowl, mix butter, sugar, brown sugar, and peanut butter. Add egg, milk, and vanilla, beating well. Beat in as much flour mixture as possible using a mixer. Stir in the remaining flour mixture. Form into 32 balls, about 1 & 1/4 inches in diameter. Set aside.
To make the filling:
Preheat oven to 350°.
Beat together confectioners' sugar and peanut butter until smooth. Knead by hand if necessary. Shape into 32 balls.
Slightly flatten a chocolate dough ball and top with a peanut butter filling ball. Shape the chocolate dough completely around the peanut butter dough. Roll into a ball. Repeat with remaining dough.
Place cookies 2 inches apart on an ungreased baking pan. Lightly flatten cookies with a glass dipped in the sugar.
Bake for about 8 minutes or just until set. The cookie surfaces should be slightly cracked. Cool on pan for about a minute. Then, transfer to a wire rack to cool completely.