Chocolate striped cookies are easy to assemble and bake! The black and white contrast makes this a unique and fun shortbread cookie recipe.
I try to keep the complicated baking to a minimum around here. I am a big fan of simplicity – Bundt cakes, drop cookies, brownies. However, once in a while I'm overcome with the need to make something a little bit more involved than my usual escapades.

These black and white striped cookies are an excellent example. I was flipping through Cooking Light when I saw them. Something about to them called out to me and practically begged me to make them. So, I added them to my "to-do" stack but kept passing over them in favor of something simpler.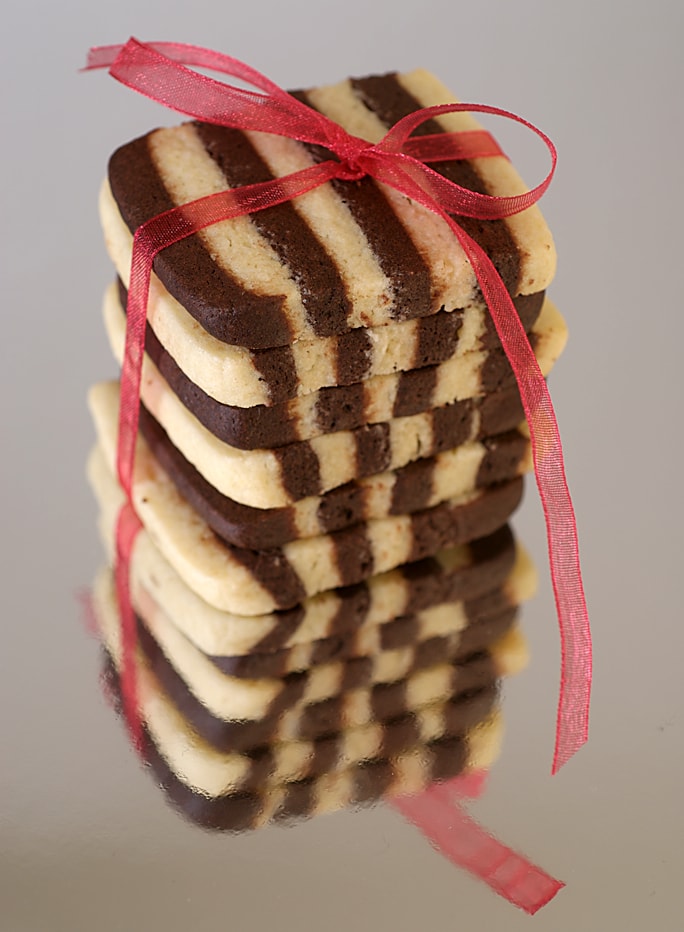 Finally, I could take it no longer and made them. The dough itself was unremarkable in its preparation. Getting them to the finished stage is the kicker. While they are a bit time-consuming, striped cookies are surprisingly simple to assemble. of their time is spent in the refrigerator, so a lot of the time required isn't hands-on. If you can manage to roll out dough, stack, and slice, then you possess all the skills required to make these unique cookies.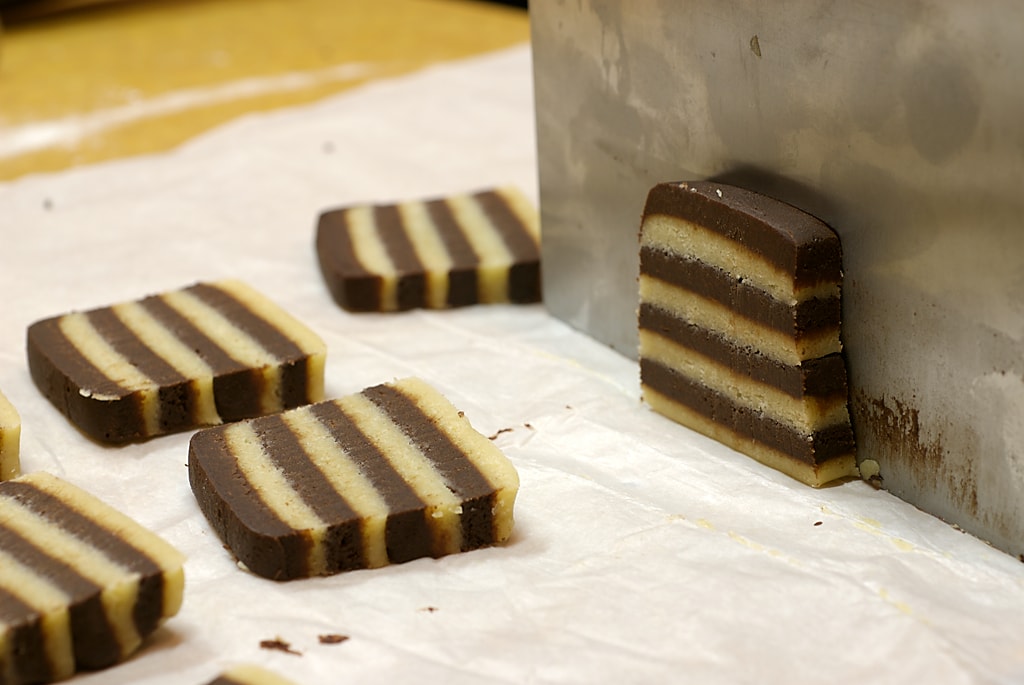 Any chocolate and vanilla fan would certainly like these. And, of course, they would be quite impressive on a cookie tray or wrapped up as a gift.