A moist and tender, easy zucchini layer cake from Nigella Lawson's cookbook; made with fresh lime citrus filling and sprinkled with a topping of savory pistachios. A simple and flavorful zucchini cake recipe!
For the latest edition of Waiter There's Something In My, the theme is layer cakes. Not being a fan of making layer cakes, I decided that this was my motivation to make one and contribute. I scoured many a recipe looking for a good candidate that would be delicious and a bit different. I was looking for more than your standard chocolate layer cake.
This lovely cake is from one of my favorite cookbooks, How to Be a Domestic Goddess by Nigella Lawson. She is very reassuring in her description of this cake that the strange main ingredient, zucchini, does indeed make for good cake. I believed her. After all, I am a big fan of zucchini bread.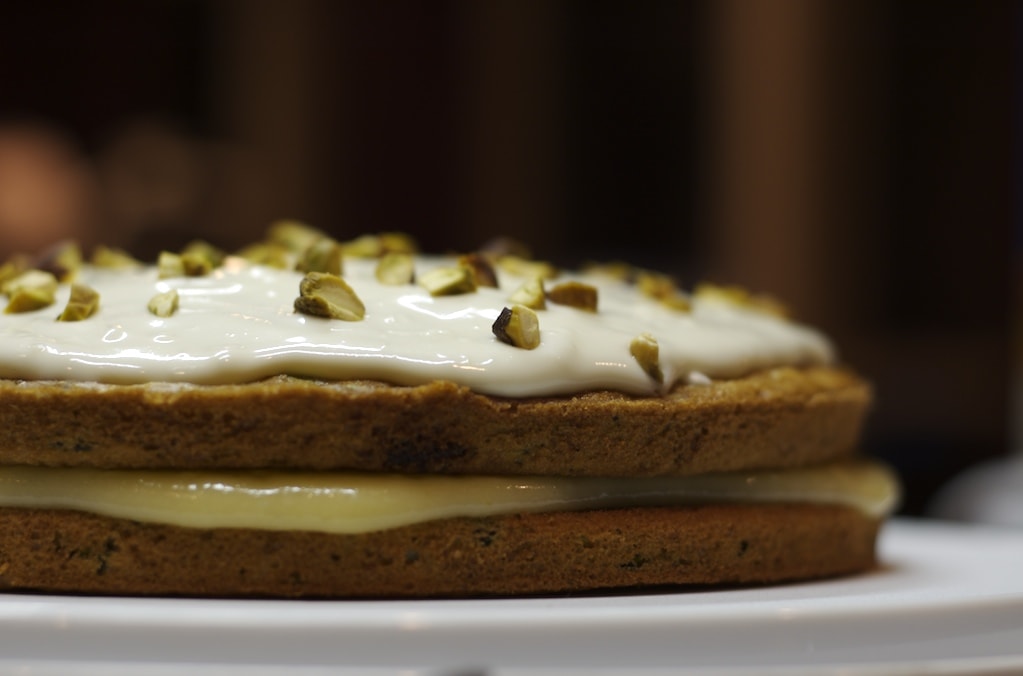 As far as making the cake, it's really rather simple. There are several separate components to make, but it all came together rather easily and quickly. And I had a beautiful cake to show for it in the end. If you like strong citrus flavors, then dive in and make it.