October 3, 2007
Mud Slides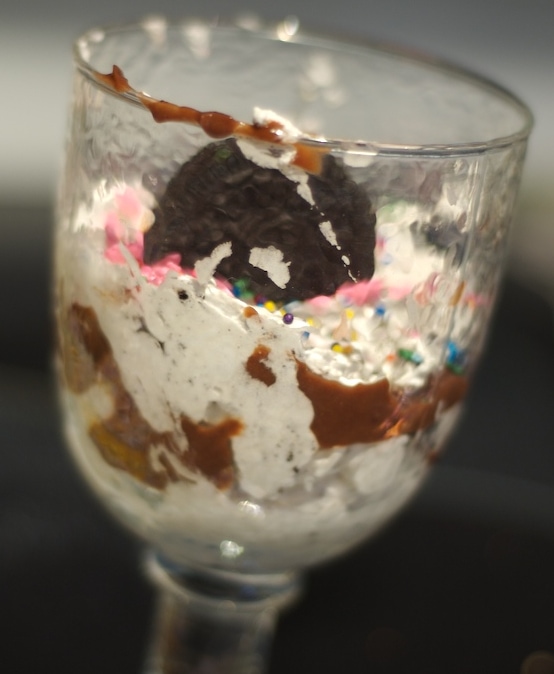 We recently visited our very good friends in Durham, North Carolina, which is quite a lovely place by the way. Tonya and I have been cooking together for years, and we did make dinner one night instead of eating at one of the Triangle's wonderful restaurants. For our dinner, however, it was not Tonya but her daughter Anna who wanted to make dessert.
She and I scoured her cookbooks and after quite a search, Anna decided on a recipe that combines three very good things – Cool Whip, chocolate pudding, and Oreos. Who could argue with that combination?
Anna was most definitely in charge of the dessert preparation. Following her direction, we ended up with quite a lovely, delicious treat that we all enjoyed immensely. Plus, I got to use pink pig sprinkles for the first time. But, of course, the best part was spending time with my favorite 5-year-old.
Mud Slides
Yield: 4 servings
Prep Time:15 minutes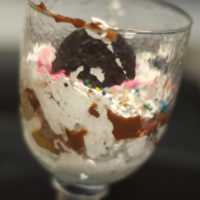 Ingredients:
2 cups cold milk
1 package (4-serving size) instant chocolate pudding
14 Oreos, finely crushed (about 1 & 1/2 cups)
2 cups thawed Cool Whip whipped topping
Directions:
Pour milk into 1-quart container with tight-fitting lid. Add pudding mix and cover tightly. Shake vigorously until mixed, at least 45 seconds.
Gently stir crushed cookies into the whipped topping.
Add layers of each mixture to bowls or glasses. Garnish with more crushed Oreos, whole Oreos, or (Anna's favorite) pink pig sprinkles.
Refrigerate until ready to serve.