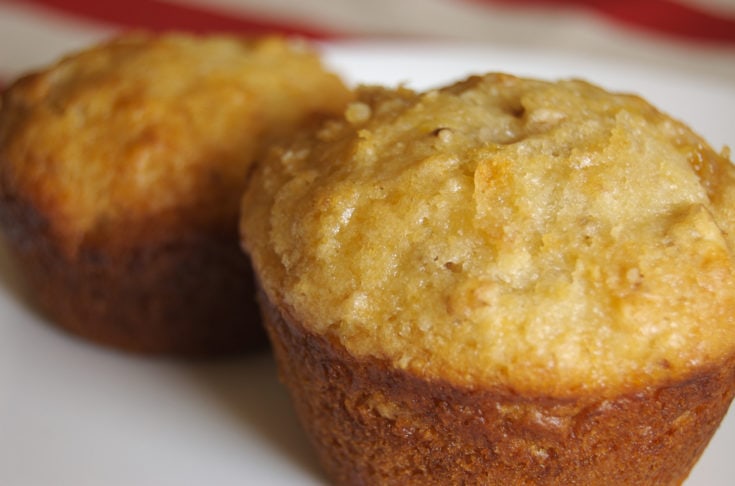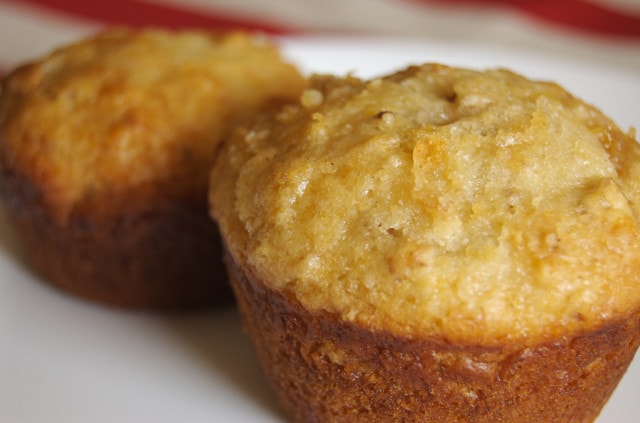 I woke up earlier than usual this morning and decided to take advantage of the extra time by whipping up something for breakfast. I am terrible at keeping track of recipes I want to try out of cookbooks. I am, however, pretty dang organized with online recipes I want to try. Looking through those, I found this recipe from Epicurious that I've had bookmarked for months. As I read through the ingredients to make sure that I had everything I needed, I saw something in the list that answered a question that's been lingering in the back of my mind. This recipe is the reason I have peach preserves in my pantry! I really must get more organized.
Anyway, I took it as a sign that I should make these muffins. Most anyone who knows me is well aware of my pecan adoration. When I told Quinn that I was making pecan muffins, he (with a mostly straight face) said, "Why would you make those?" He thinks he's so funny when he taunts me.
These muffins tuned out beautifully. One minor adjustment to the recipe. I decreased the oven temperature to 375 degrees and baked them about 15 minutes. That worked perfectly for me and my oven. The texture of these is just what muffins should be. Not packy, but not really light either. The peach flavor is very subtle. It definitely sweetens them up, but I don't think you'd bite into one and immediately think of peaches. Quick to mix up, and lovely to eat and look at, these muffins are a great morning treat.