August 23, 2006
Crispy Chocolate Squares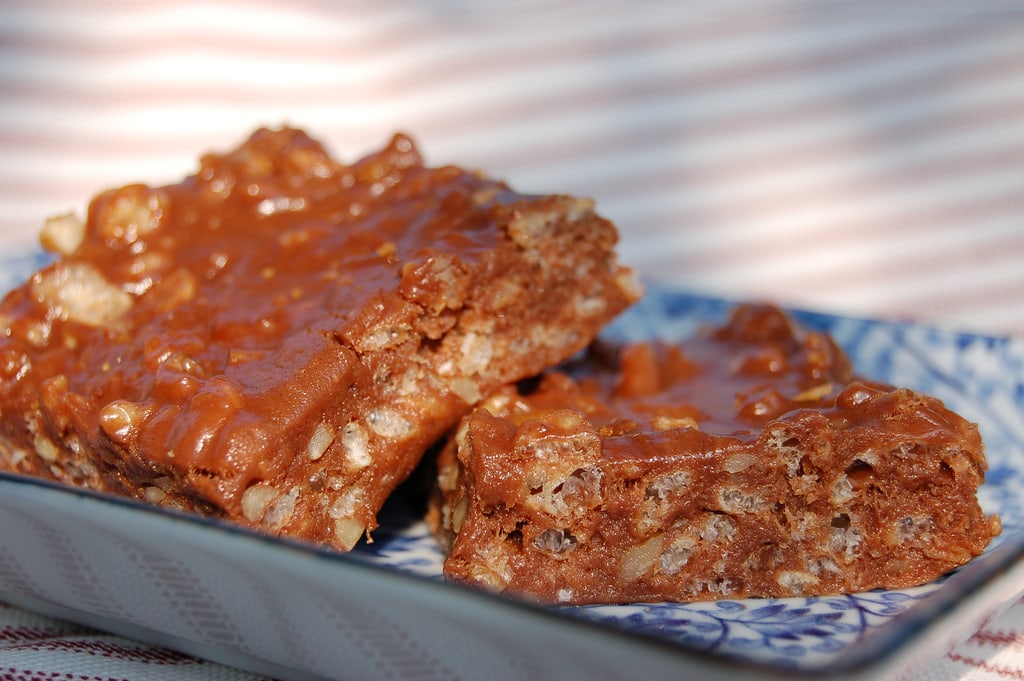 A slight deviation from my norm, these bars don't require baking. Reading through the recipe, I thought these sounded like a sure Quinn-pleaser. Chocolate, peanut butter, nuts, marshmallows, Rice Krispies… actually it sounded pretty good to me, too.
My version of these bars have pecans, since I realized too late that I had no peanuts. Also, I omitted the frosting because I thought they were just fine without it.
These were a breeze to make. Essentially, melt everything in the microwave, stir, spread in pan, refrigerate, and eat. They're not going to be winning any baking awards any time soon, but they're a good thing to whip up for a quick treat.
Crispy Chocolate Squares
Yield: 24 2-inch squares
Prep Time:15 minutes
Cook Time:3 minutes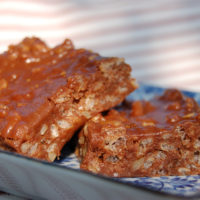 Ingredients:
10 & 1/2 ounces miniature marshmallows
1 cup peanut butter
1 cup semi-sweet chocolate chips
1/2 cup unsalted butter
2 cups Rice Krispies
1 cup chopped nuts
Directions:
In a very large microwave-safe bowl, combine first four ingredients. Cover and microwave on high for 2 & 1/2 minutes. Stir; then, add the last two ingredieints. Stir until well mixed.
Spread into a greased/sprayed 9″ x 13″ pan. Cover and refrigerate for about 2 hours.
Cut into squares and enjoy.