August 1, 2006
Chewy Graham Brownies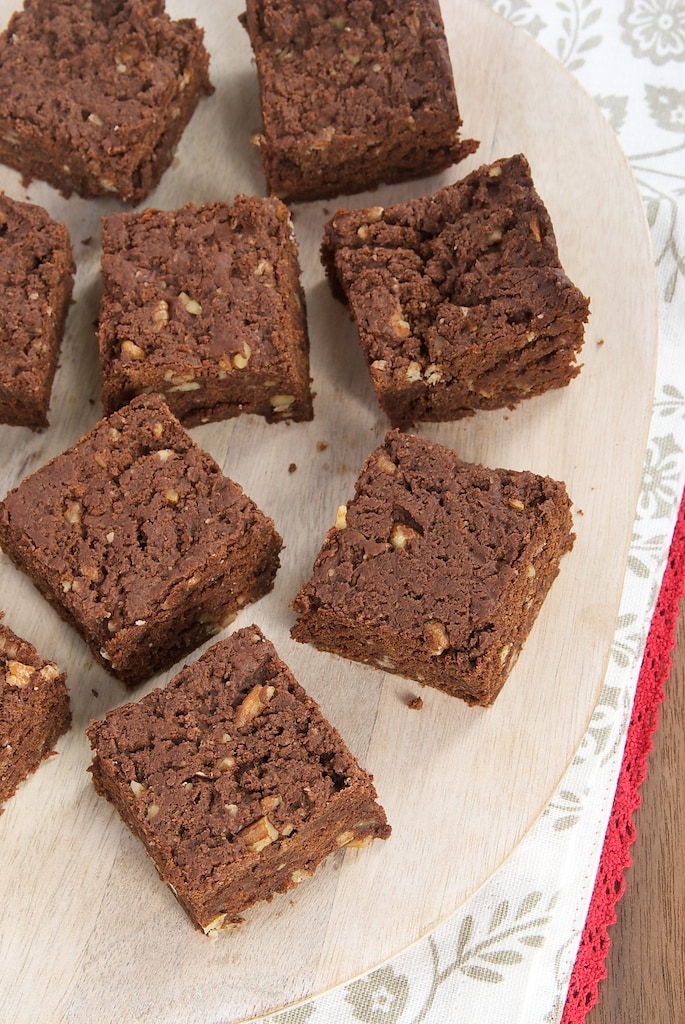 At first look, this recipe doesn't seem quite right. There are only 5 ingredients, and not one of them involves flour, sugar, or any standard baking ingredient. However, the combination of ingredients come together magically to become a very, very, very good brownie.
This recipe is from one of my most often consulted cookbooks, The Ultimate Southern Living Cookbook. There is a new version of this cookbook, but I don't know if the recipe is included. I didn't find the recipe on their website, although they do have quite an extensive recipe collection.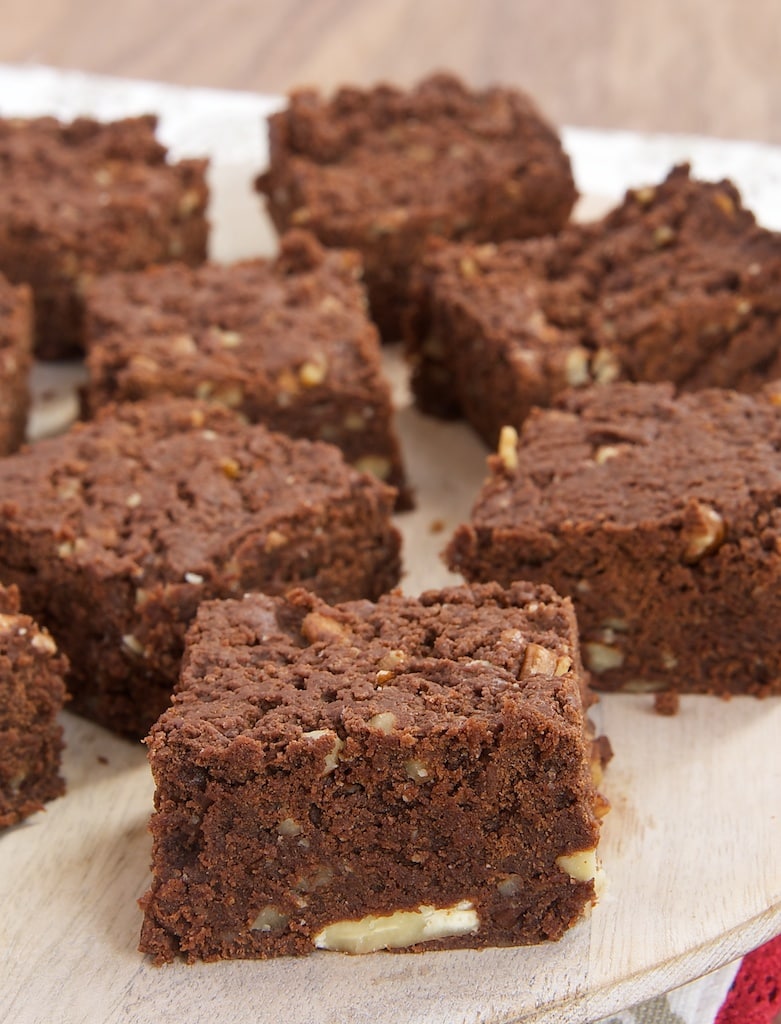 The taste of these reminds me a bit of those chocolate-peanut butter-oat no-bake cookies that have been around forever. Of course, there are no oats here, but the flavor and texture is still quite reminiscent.
The best description Quinn and I can come up with for these brownies is "surprisingly good." Our only complaint was that we didn't have any ice cream to top them off.
Chewy Graham Brownies
Yield: 16 2-inch brownies
Prep Time:15 minutes
Cook Time:25 minutes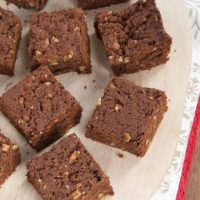 Ingredients:
1 cup semisweet chocolate chips
1/2 cup peanut butter (creamy or chunky)
14 ounces sweetened condensed milk
1/2 cup toasted chopped pecans
2 cups chocolate graham cracker crumbs
Directions:
Preheat oven to 350°. Generously grease an 8-inch square pan.
In a saucepan over medium heat, combine chocolate chips, peanut butter, and condensed milk. Stir constantly until chocolate melts and ingredients are well mixed.
Remove from heat and stir in pecans and graham cracker crumbs. Mixture will be very thick.
Press batter evenly into prepared pan. Bake for 20 to 25 minutes or until set.